We'll move the earth for you
10 Million LTI-Free Man Hours.





Be safe. be delta. join us today.
RII – Iligan Limestone Quarry
The cement plant site of Republic Cement Iligan, Inc. (CRH – Aboitiz Company) is located in a generally flat area in Barangay Kiwalan, lligan City, Lanao del Norte, Philippines. The plant site is located along the highway, which links lligan City and Cagayan and lies parallel to the lligan Bay. DELTA Earthmoving, Inc. has been contracted to produce
limestone, shale and pozzolan.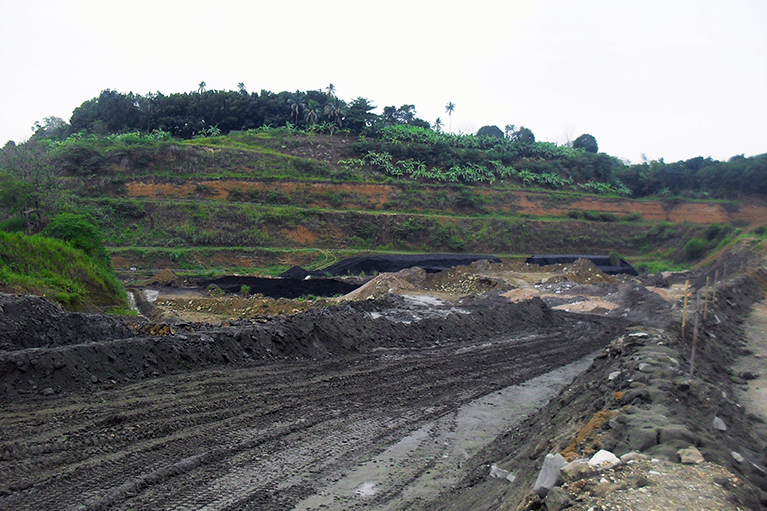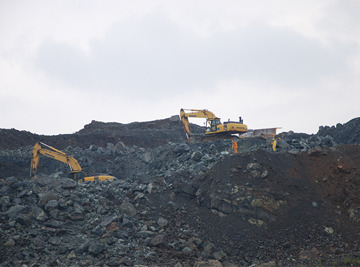 BAAC Basalt Quarry Project
The basalt quarrying operations of Batong Angono Aggregates Corporation (BAAC) is located in the municipality of Angono, Rizal and is a one (1) hour drive from Metro Manila.
Eagle Cement Corporation is a wholly Filipino owned Cement Manufacturing Company located in Akle, San Idelfonso, Bulacan. The New Multi Billion Peso Manufacturing Plant has estimated production capacity of 300,000 MT per month and is intended to service the areas in north of Manila and the provinces of Bulacan, Nueva Ecija and Nueva Vizcaya.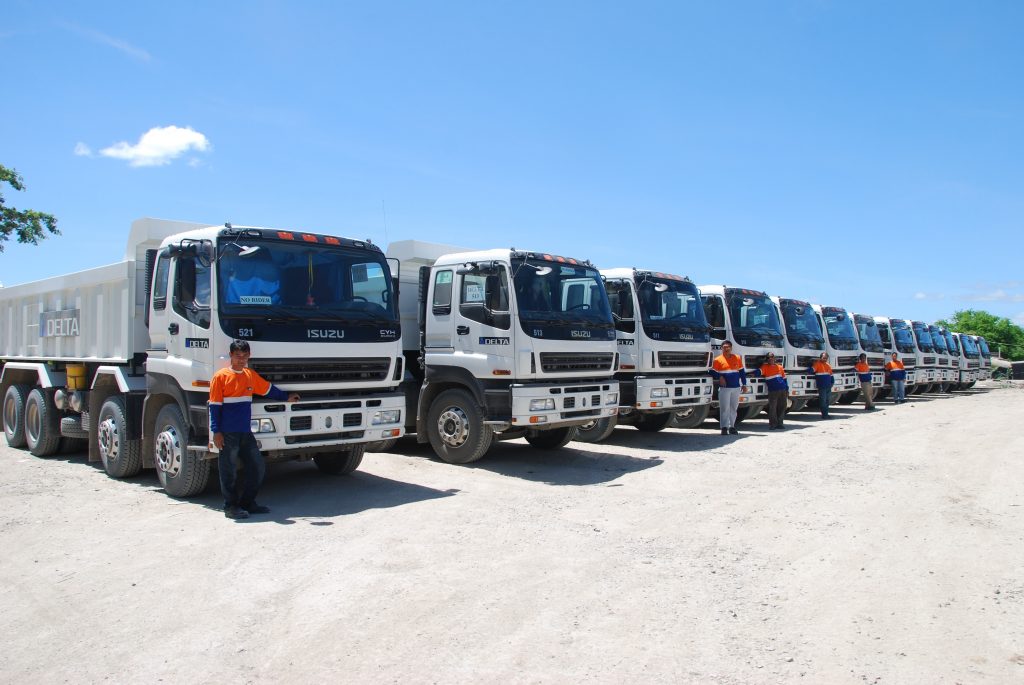 The Republic Aggregates Realty, Inc.'s (CRH -Aboitiz Company) limestone quarry of Luzon Continental Land Corporation is located in the Municipality of Norzagaray, Province of Bulacan, which is about forty (40) kilometers north of Luzon. Delta Earthmoving Inc., produces about 120,000 MTs of limestone and waste a month.
DELTA EARTHMOVING, INC. (DELTA) is a duly registered Filipino company which was incorporated in the year 2003. With the growing demand, DELTA was created to specialize in major earthmoving works, contract mining operations, horizontal construction works and related endeavors. At present, DELTA has established itself as one of the industry leaders with a competent technical and support staff, a sound financial standing, and a sizeable fleet of earthmoving equipment. DELTA also enjoys the full support of all major equipment distributors in the country. DELTA envisions itself to become the leader in the earthmoving industry and a major player in the mining industry for years to come. As our commitment, "We'll move the earth for you!"
We are committed to continuous improvement of systems and services to guarantee utmost customer satisfaction, strict compliance to government regulations, and conformance to safety standards without compromising the interests of the stakeholders.
DELTA Earthmoving, Inc. is the leading contractor in mining, quarrying, civil works, and equipment rental providing world-class quality services while adhering to the highest safety, health, and environmental standards