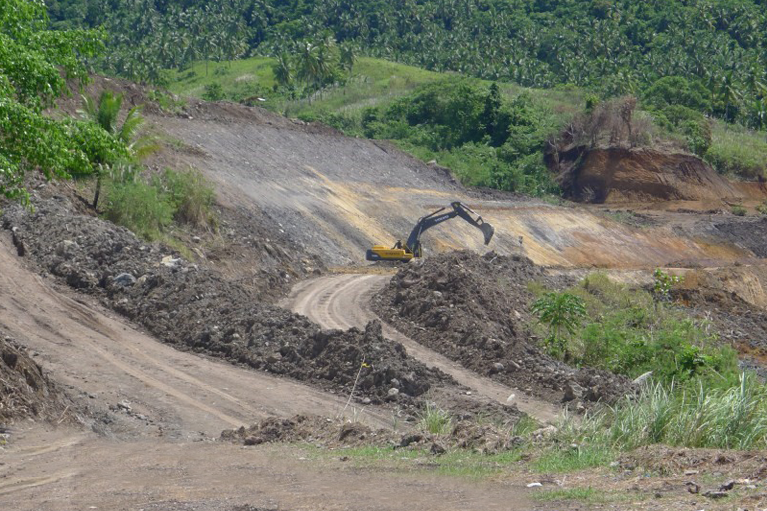 Project Description
Siana Gold is operated by Greenstone Resources Corporation (GRC), majority owned by Red 5 Limited, a Perth Western Australia based Gold Exploration company listed in Australian Stock Exchange. Siana Gold Mine site is located in Tubod, Surigao del Norte, about 35 kilometers from Surigao City. It is covered by MPSA covering 2,023 hectares of land near Lake Mainit in Surigao del Norte. The Open Pit Project is assessed to potentially generate 3.1M tons of ore at 3.4 grams of gold per ton.
Delta's scope of Services includes drilling and blasting, waste and ore excavation, hauling and dumping, stockpiling, storm water and pit drainage construction, Ore plant feeding, tailings dam construction and maintenance and other Pit Mine related works.
Delta is bound to strict adherence to health and occupational safety standards as enforced by Greenstones based on Red 5 Limited mandates and to environmental obligations as Mining Contractor.
Client: Greenstone Resources Corporation
Status: Completed